Engineered for real-world businesses.
The cloud finally comes of age in this, its first truly professional expression. Designed during three years of intensive R&D specifically for commerce in the real world, Zunicore fulfils the promises that previous cloud-based solutions have resolutely failed to keep. Uncompromisingly professional from infrastructure to interface, Zunicore offers an unprecedented combination of control, stability, fair pricing and flexibility. And it achieves all this with a transparent, intuitive simplicity that is light years apart from its clunky, complicated ancestors.
Why we're different
Professional 24x7 Support
Professional datacenter staff available for chat and email support 24x7.
Hands-Free Autoscaling
Set your triggers according to demand and let go.
Customized Cloud Resource Pools
Versus inflexible, preset virtual machines.
FastFiber Network™
Delivers fast and secure performance.
Professional Grade Technology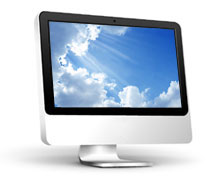 From geek to sleek
The cloud has been the domain of solitary enthusiasts with strictly limited resources who embraced the 'power on demand' principle. Zunicore has elevated the concept into a smoothly-performing business tool that effortlessly embraces the totality of your business needs, in terms of performance, instant scalability and armor-plated security—plus, of course, the very economies that made it the geeks' favorite in the first place! There's nothing we haven't thought of—so while Zunicore quietly and competently takes care of those mundane IT tasks that have haunted your business in the past, your technical people can apply their skills to building business and driving revenue.
An immaculate pedigree
Zunicore was developed by PEER 1 Hosting—among the most respected and fastest-growing names in the world of server hosting. As such, it enjoys all the benefits of PEER 1 Hosting's 16 datacenters and wholly-owned FastFiber Network™, including NOC monitoring, CDN and SAN—not to mention the parent's legendary standard of customer service, as embedded in a suite of exacting SLAs.

Getting started is simple.